Kylie's Bowing Horse Head Sculpture
SB-A-007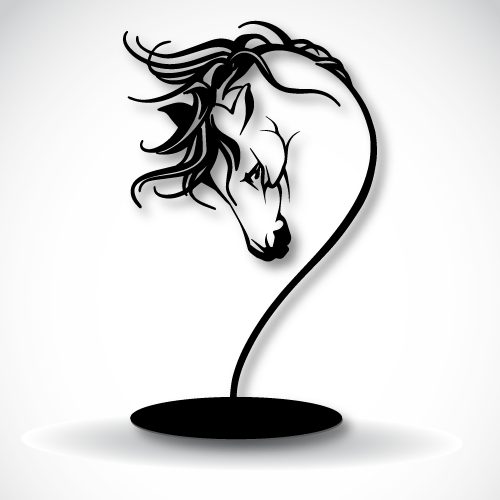 The Bowing Horse Head sculpture is an award-winning statue by the youngest member of our team. Made from 1/4" steel with base plate and powder coated. The curve of each piece is hand formed and will be unique in shape. The heavy base ensures a stable footing and felt on the bottom prevents scratching of table surfaces.
Small - 16" x 10.5"
Medium - 24" x 15.75"
Large - 30" x 19.75"
X-Large - 36" x 23.5"
Size
16" - Small (0) 24" - Medium (99) 30" - Large (175) 36" - X-Large (255)
Finish
Black Satin (0) Copper Vein (0) Unfinished (-10)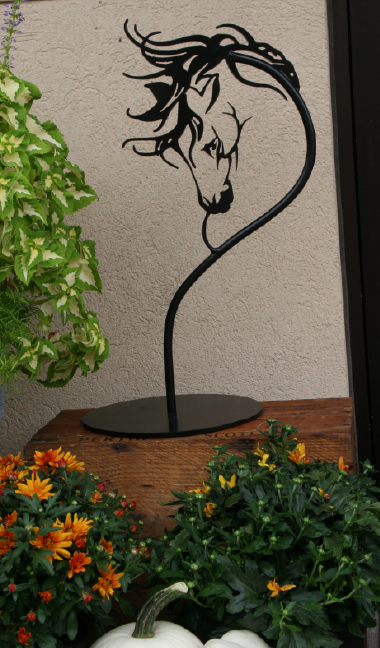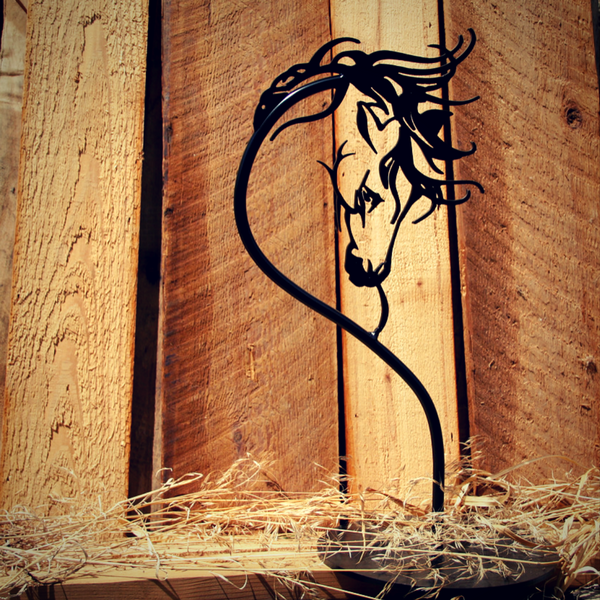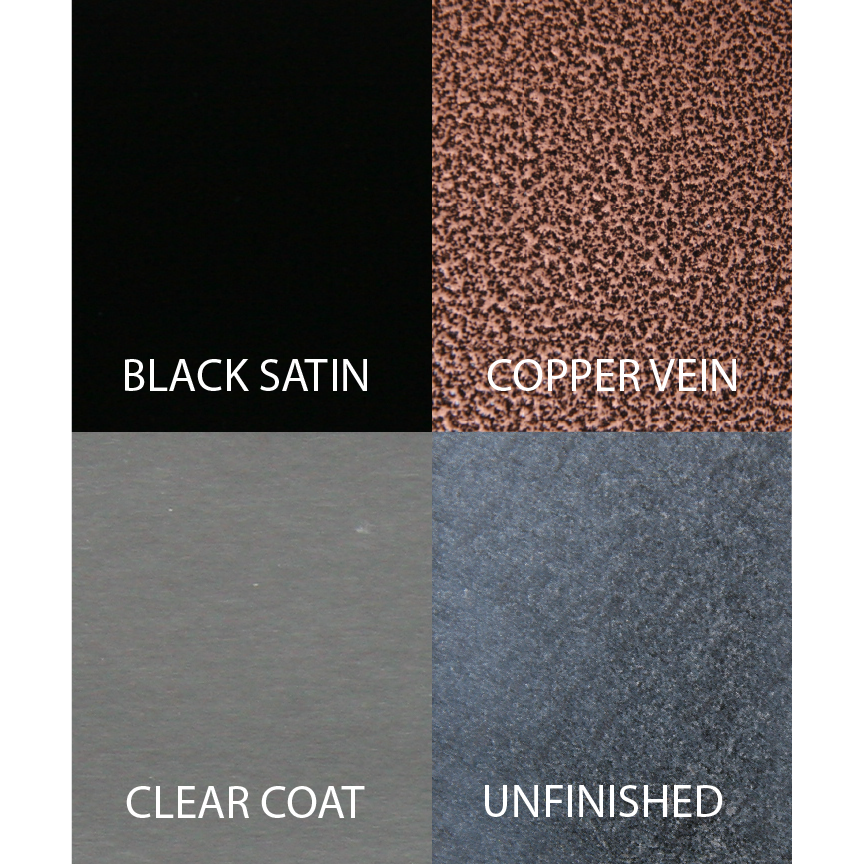 Grace your home with our decorative metal art decor. Beautiful and made to last, our unique variety of stock and personalized designs will compliment any room in your home or outdoor space. Whether it's a sculpture or cutout, choosing metal art decor is a wonderful way to add charm and sophistication to your office, home, garden, or entertainment space.
Choose from our popular monogram collection to personalize your space or give as a gift! For the horse enthusiast, we offer a variety of options from horse stall nameplates and panels to horse head sculptures. Are you looking for a wedding gift? Select from our Live, Laugh, Love panels, Established Monogram, cursive words and Love You and Me.
Our selection at Steelbulldog.com is constantly growing and we are continuously adding more metal art designs. If you don't see what you are looking for, please ask! We are proud to be family-owned and operated and 100% made in the U.S.A.